Login
Log in if you have an account
Register
Having an account with us will allow you to check out faster in the future, store multiple addresses, view and track your orders in your account, and more.
Create an account
About Us & FAHT Amsterdam

FAHT Amsterdam B.V. was founded by Sháron, Nata

scha

and Isa.
The three sisters are the owners of the company.


In 2015 I, Sháron, began to find my passion when I was approached by a family member, asking me if I wanted to work a few times a week at a hair cosmetics store, in Amsterdam.
I provided clients with different hair types, with advice on finding the right products for their hair. What I noticed there is that more and more women are looking for products with natural ingredients. I started to get a lot of interest in this myself and went deeper and deeper into it. Especially in the Conditioner Cleansers, also known as Co-wash, from America. Unfortunately the plans for the hair cosmetics store did not go as planned and I had to stop working there.
From that moment I knew immediately that when one door closes, another door opens, and so I started making products from home with natural ingredients. I tested the products on myself and as soon as I was satisfied, I tested them on my children and gave the products to family, friends and acquaintances with different hair types to also test the products.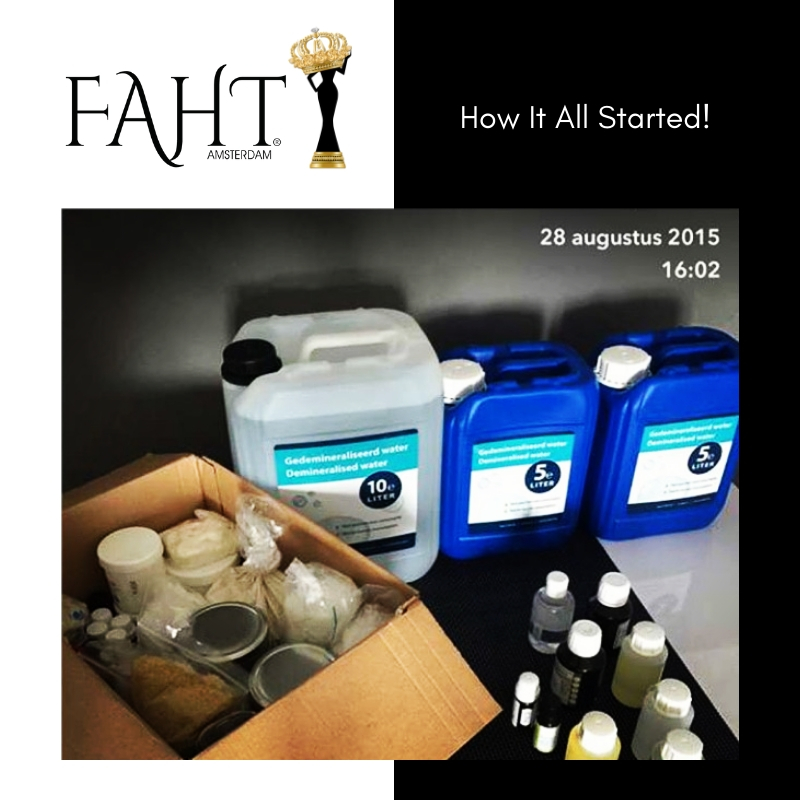 After receiving so many positive reactions and an increasing demand for my products,
I knew that I had to work on this to make my dream come true. This is how I came up with the name FAHT;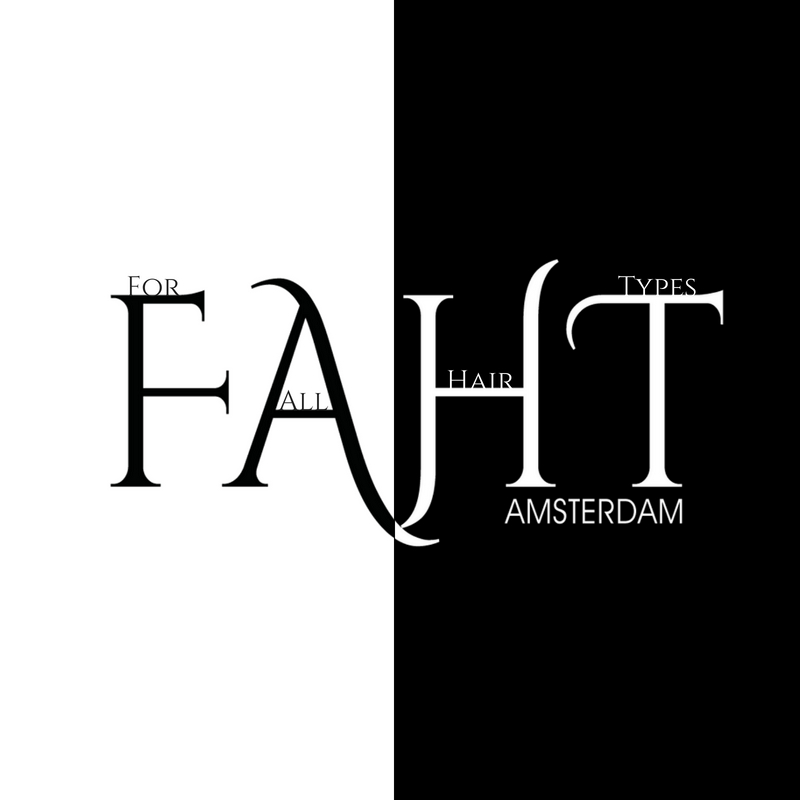 "For All Hair Types".
FAHT is pronounced as "Fat".
In June 2016, after searching for a while, I found a good production company with whom I worked together for 1.5 years on the products, so that they could be produced as I made the products from home.
This was very important to me because I did not settle for products that were adapted to products I did not fully developed. For the production company, my project did not seem possible at first because they were not familiar with the Cream Conditioner Cleanser, a conditioner of cream that cleans the hair. The production company and I have devoted all the necessary time, care and attention to this. It was not easy, but I believed in myself and did not give up. The support of my children, family, friends and the nice reactions on Social media when I shared something about the products helped me tremendously during this period.
I took my interior style, passion for art, love and diamonds into the company and combined them in the logos I had designed for FAHT Amsterdam. I also knew that I wanted to get a message out into the world to let women know, to never give up on yourself and to always love yourself.
That is how I came up with the slogan;
"Crown yourself with love.
Love yourself, it's yours! ".
In addition, I like to write about self-love and take these messages with us in our quotes.


I became much busier and so my sisters started to help me and this is how they became more involved. We grew up lovingly together since birth and have a strong bond. At one point, my older sister Natascha suggested to do this with the 3 of us together, because we had so much fun! My younger sister Isa and I immediately thought this was a great idea! We were born and raised in Amsterdam, the city we love and are proud of. Partly because of this, Natascha came up with the idea to add the name of our hometown to the company name and Isa, who has a great passion for Cosmetics, started working directly with the operational part of the company through her work experience in various organizations.
Besides FAHT Amsterdam, Natascha also loves music. She is a singer/songwriter and also known as the artist, ItsNatascha. 
My sisters and I believe that all women are Queens and only should demand the very best for themselves. Never settle for less! So we complement each other perfectly and together with love started the company in 2018.