Login
Log in if you have an account
Register
Having an account with us will allow you to check out faster in the future, store multiple addresses, view and track your orders in your account, and more.
Create an account
Our Products with straight hair, weaves & extensions!
20 Jan 2019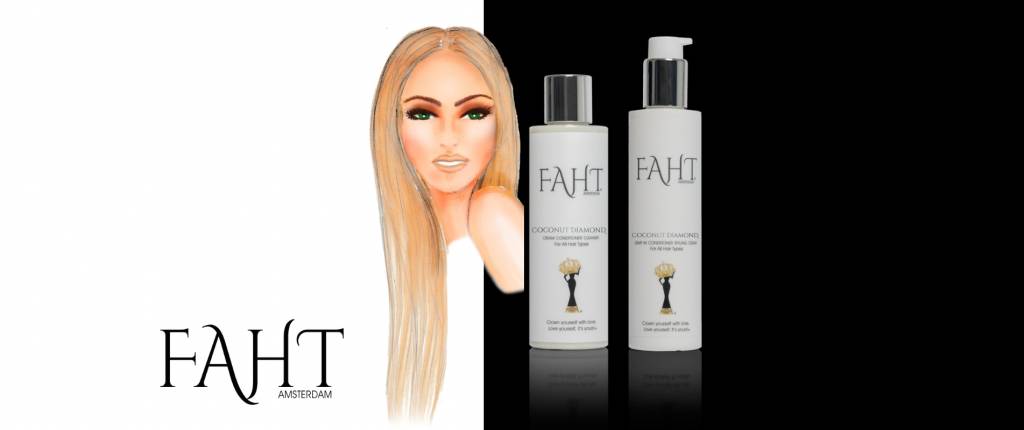 Hey Queens,

This time we show you how to use the products of FAHT Amsterdam if you have staight hair or if you have curls and you are going to straighten it. We show this with "Clip ins" of real human hair, this way we also want to show immediately how suitable the products are for Weaves and Wigs.
In the FAHT Products Blog "Less Is More" we already mentioned something about blow-dry or straigthning your hair, here is a short recap;
"If you still want to blow your hair or style it with a straightener, we advise you not to do your hair in parts but to use 1 pump for your whole hair, especially if you have short, long and thin hair. Do you have short, long and thick hair? Then use 2 pumps or a little more if necessary. This applies to all hair types. *Always use a heat protective product, such as a serum.*
Do you remember...? Okay, let's continue ...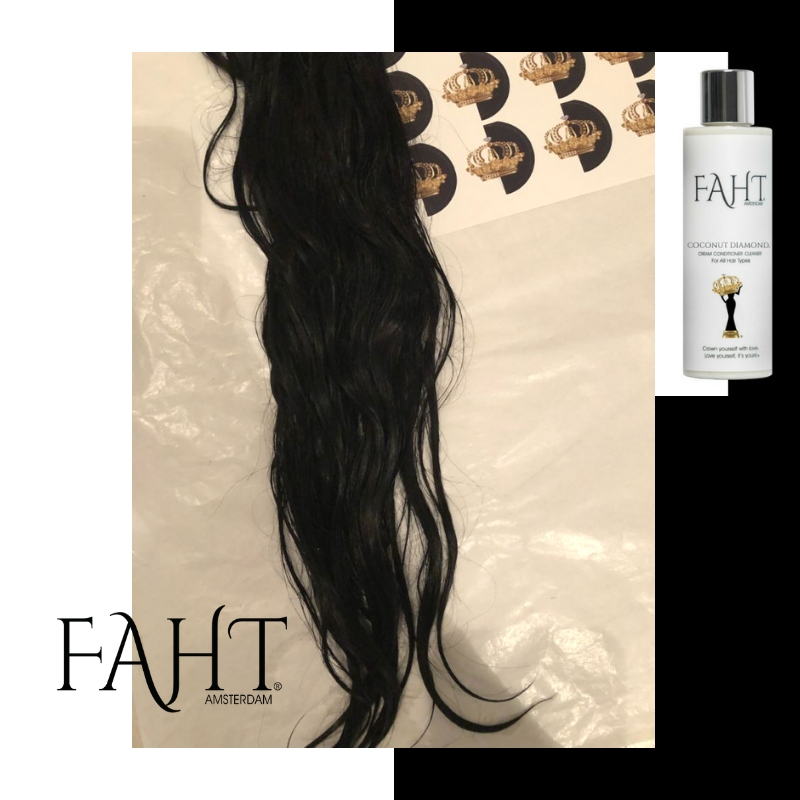 After the Clip Ins with the Cream Conditioner Cleanser has been left in and washed for 2-3 minutes, 2 pumps of Leave-in Conditioner Styling Cream have been used for the entire hair. As long as your hair feels smooth and looks like the picture, you have used the product well. As soon as you see the product in your hair you have put too much in it. The hair looks stiff and very greasy as you can see in the photo below.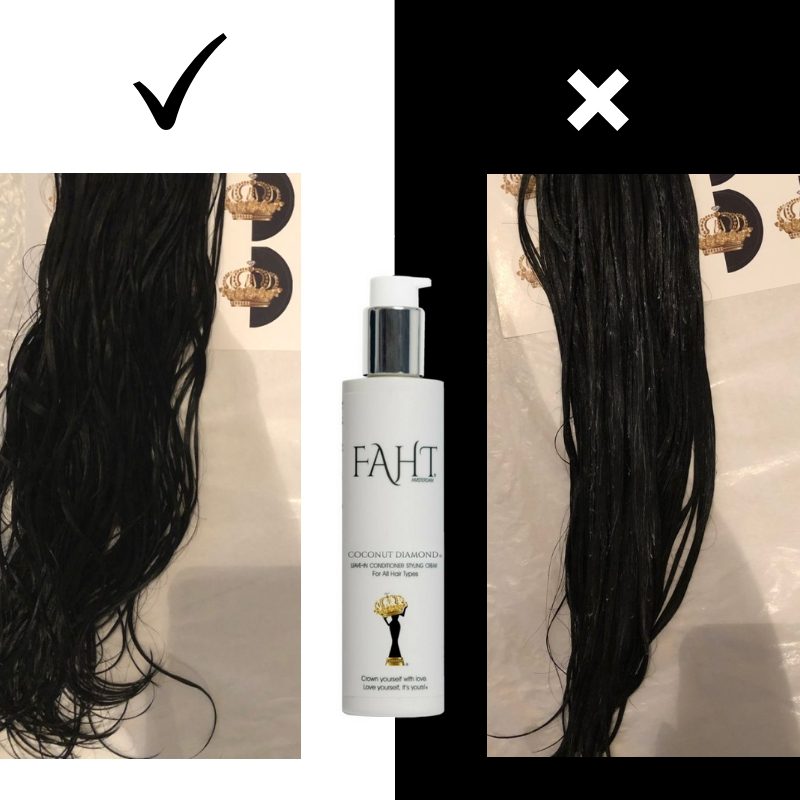 The hair is blow dry and styled with a hair straigtener. As you can see in the picture below, the hair is fluff free, as the products work well against fluffy hair! The hair is soft and shines beautifully. If necessary, you can always add a drop of oil (optional) in your hair for extra shine.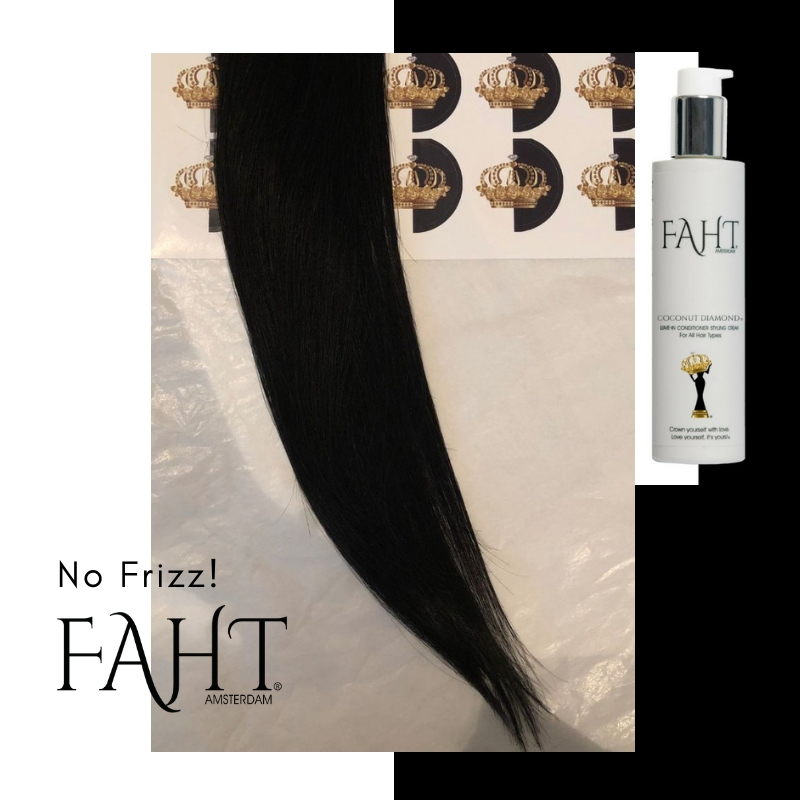 Tips:
1. If you want to prevent fluffy hair, it is very important to make it "towel dry" after washing it. We therefore also recommend using a hydrophilic towel to dry your hair instead of the usual bath towel. Wrap the hydrophilic towel around your head until it is towel-dry (do not rub) then gently remove it from your head.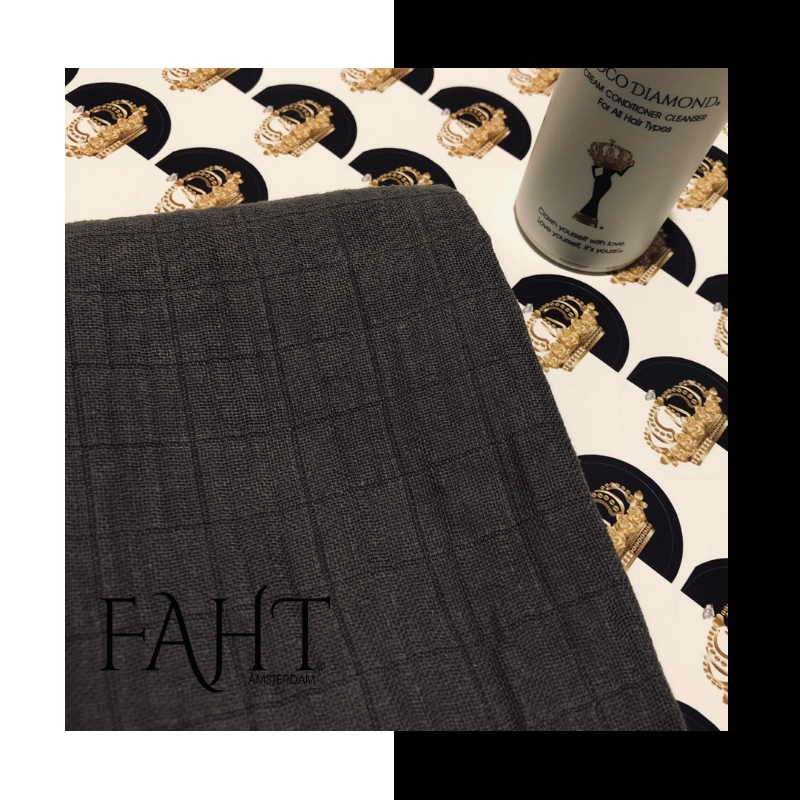 2. After blow drying and straightning your hair, blow dry (cold) your hair for 1 minute again. If you only blow dry your hair and afterwards, style it with an iron straightener, then only blow the hair (cold) when you're done with the iron straightener, but do this with a soft brush. This way, the scales of your hair closes instead of staying open, which often causes fluffy hair. Also do not use the hottest setting, this will dry out your hair faster and if you suffer from dry scalp (flakes or dandruff) you only make the problem worse. The Cream Conditioner Cleanser works very well against a dry scalp, especially if you suffer from flakes or dandruff when you allow it to leave it on your scalp for at least 2-3 minutes every week. 
If you have any questions, please let us know. You can e-mail us to; [email protected]
Leave a comment