Login
Log in if you have an account
Register
Having an account with us will allow you to check out faster in the future, store multiple addresses, view and track your orders in your account, and more.
Create an account
Less is more!
23 Jul 2018
Welcome back to our website!
You have already received your products, read the user manual and found the way to our blog
for extra tips and information for the use of our products.


Why you should never use too much product for your hair
It is very important that the products of FAHT Amsterdam are used in the right way. If you do not use the product in the right way, it's not good for your hair. Never use too much Conditioner in your hair. This can ensure that your hair feels stiff, Less Is More!

If you still want to blow-dry your hair or straighten it with a flat iron, we advise you not to do your hair in sections but to use 1 pump for your entire hair, especially if you have short, long and thin hair. Do you have short, long and thick hair? Then use 2 pumps or slightly more if necessary. This applies to all hair types. *Always use a heat protective product, such as a serum.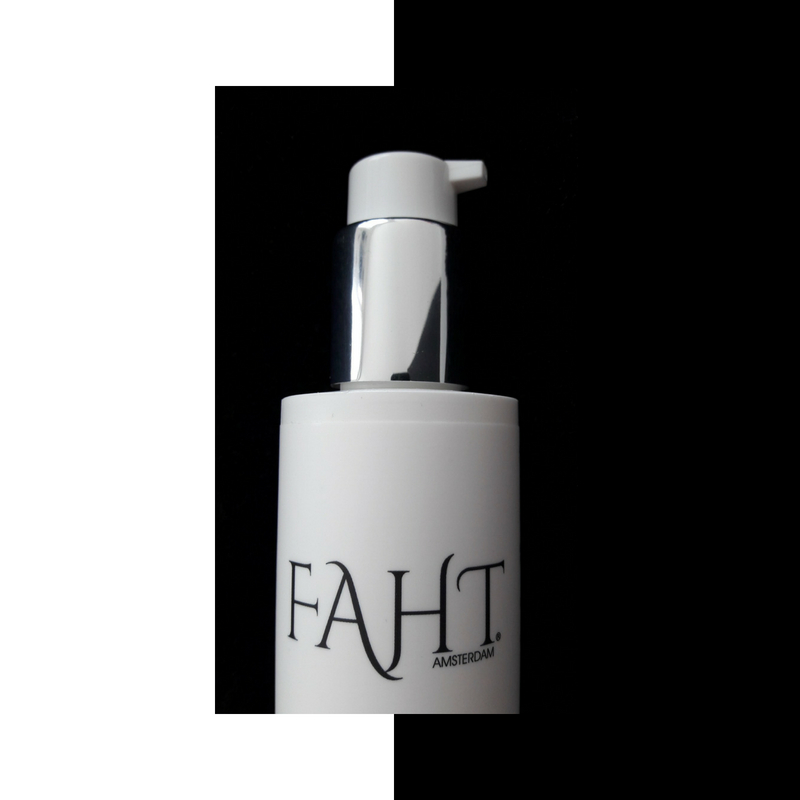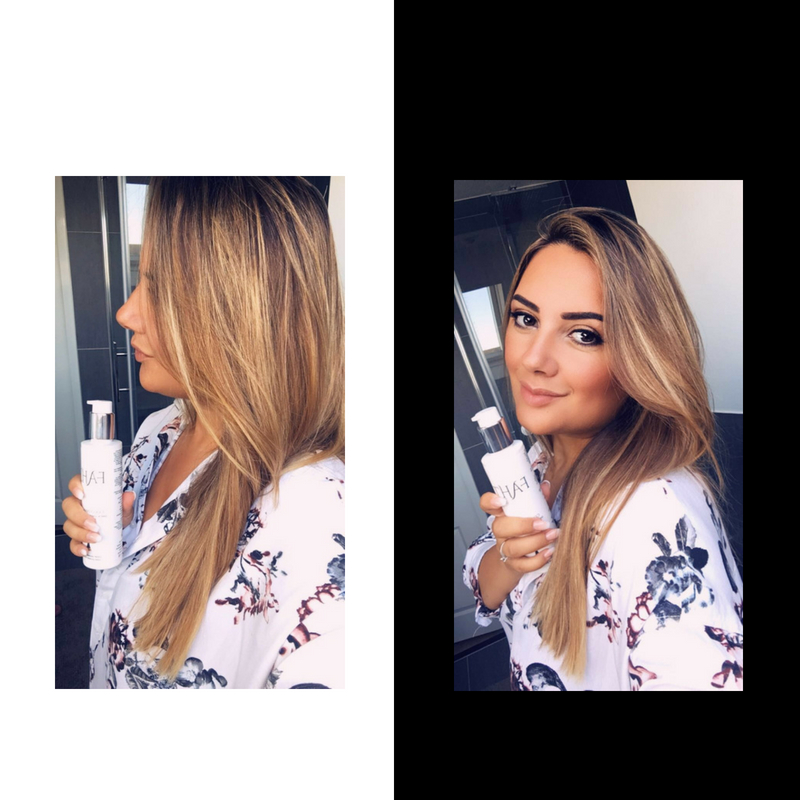 An extra tip for afro hair, afro curls and the twist and braid outs

Make sure that the product is not visible in your braid or twist. Is this the case? Then you have used too much of the product.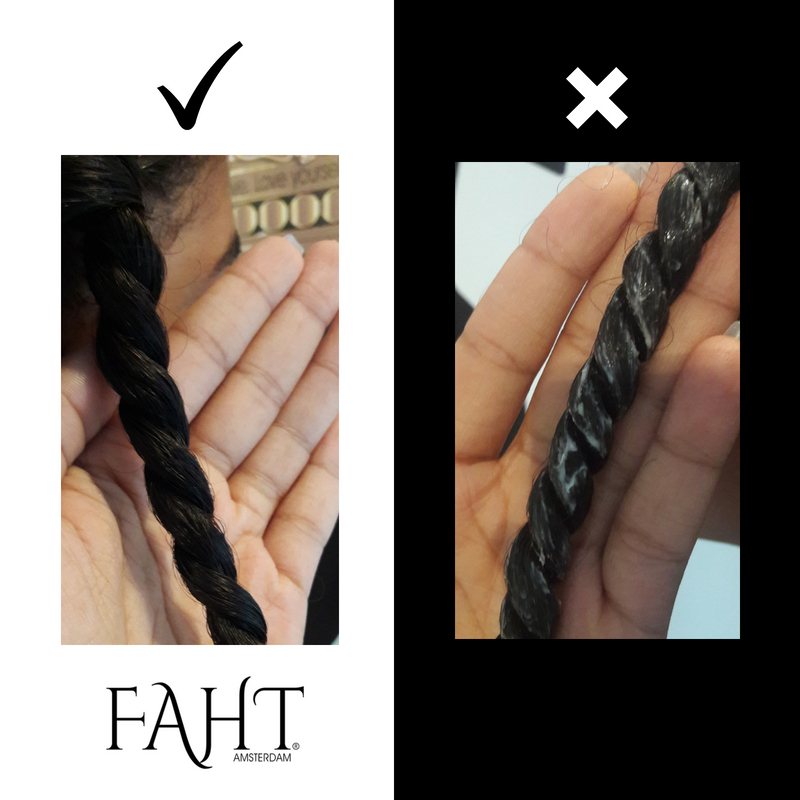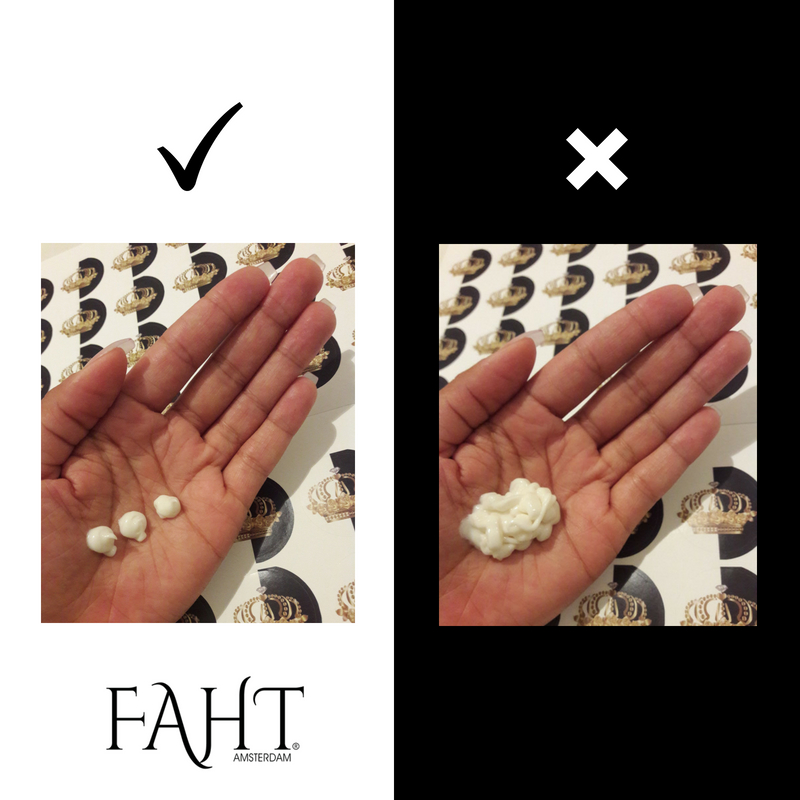 Too much product in your hair, dries out your hair. As a result, your hair follicles will eventually no longer receive oxygen and this also applies when using too much product on the length of your hair. Especially if you do not have a product in your hair after washing it, you will notice that your hair feels drier, as with too much oil or hair fat. This actually causes dryer hair.

Curls / Afro:
Short / Long Thin Hair; 2 sections, 1 to 2 pumps per section.
Short / Long Thick Hair; 2 sections, 2 to 3 pumps per section.
If you use this tip, you will notice that your hair feels much softer and less dry.
Give it a little time.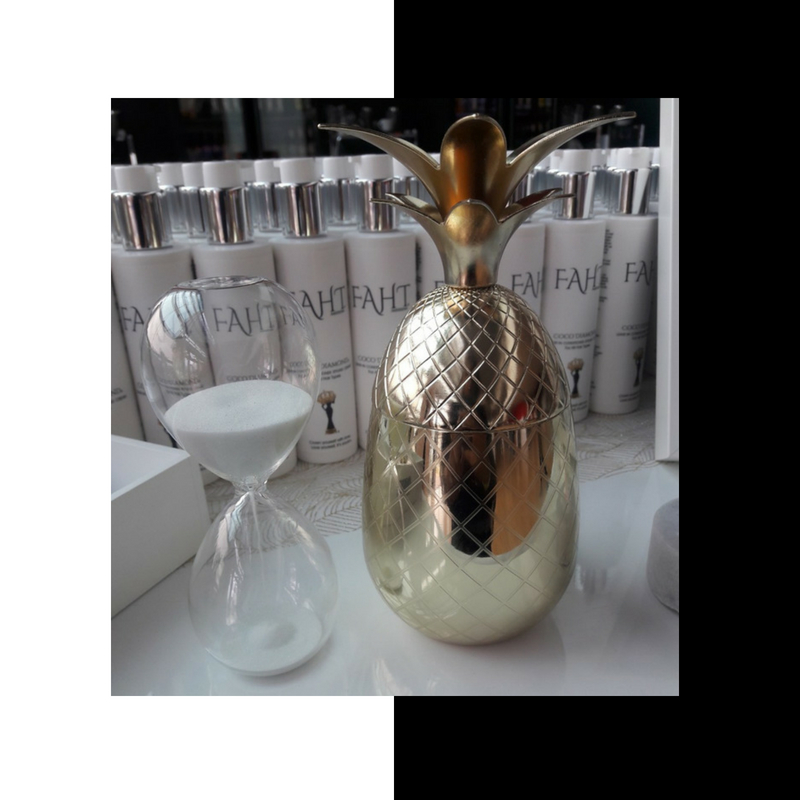 Do you have a fatty scalp(oily hair)?



Then we advise you to only use the Conditioners on the length of your hair and ends, not on your scalp. Result; volume and healthy hair!
If you do use it on your scalp, your scalp and hair will be fatter. Result; thin and lifeless hair!

Do you have a dry scalp?



Then we advise you to wash your hair with lukewarm water and use the Conditioners on your scalp, as we explain in the instructions on the labels, for extra care. Result; volume, healthy hair and a hydrated scalp! The Cream Conditioner Cleanser also works well against dandruff and flakes. If you continue to have problems with dandruff or flakes, we advise you to go to the dermatologist so they can see your scalp and help you further.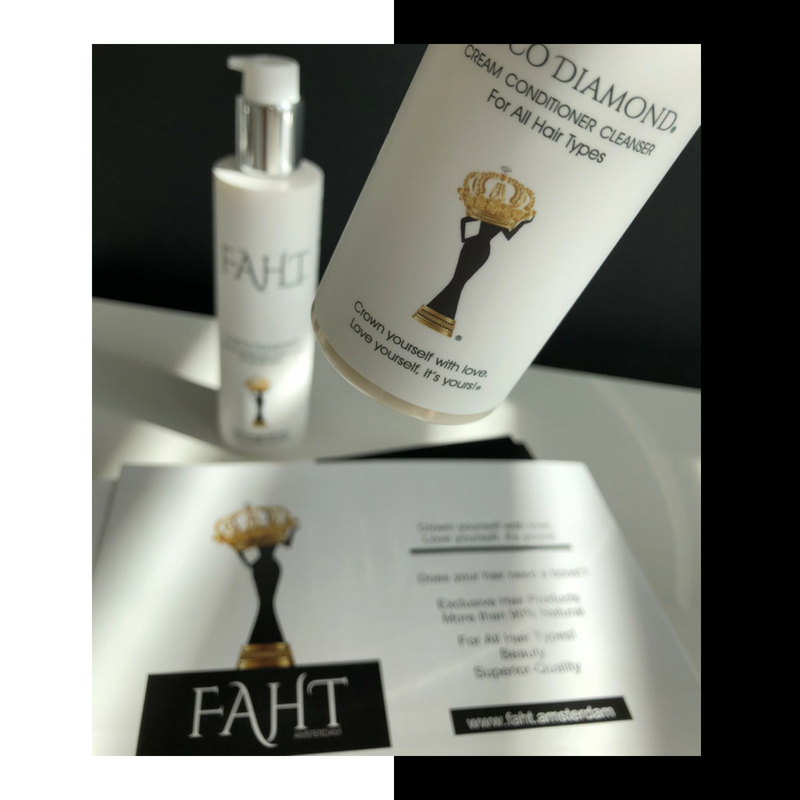 Regardless of the type of hair you have, for healthy hair there is a golden rule;
Drink enough water daily.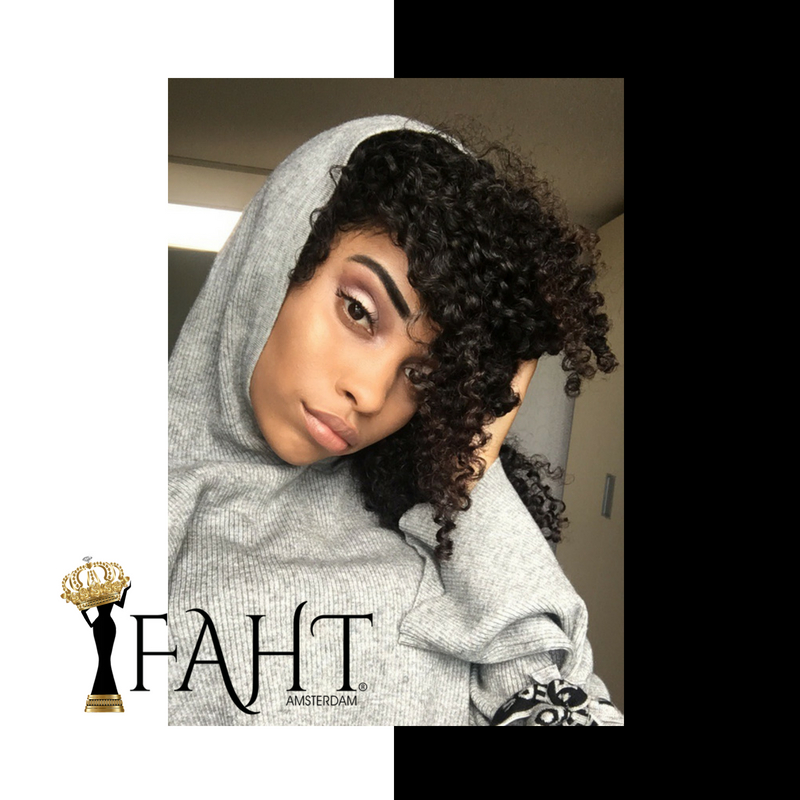 If you have any questions, please let us know. You can e-mail us to; [email protected]rdam
Leave a comment